Best and Trusted Atlanta Immigration Lawyer and Immigration Attorney in Doraville, Georgia
Where Dedication and Experience Counts
Our clients are guaranteed exceptional professional services from highly motivated Lawyers and Legal Assistants in all areas of Immigration law.
We do Detention and Deportation Defense in Immigration Court; Family Based Green Card, Green Card Based on Employment; Naturalization, Asylum and Withholding of Removal. We also guide you on non-immigrant visas and more. Our Atlanta Based Immigration law firm has represented clients in hundreds of cases.
Whether your project is large or small, our team of experts will operate on all fronts to provide the resources and solutions you need to get the job done right; and on time. We offer our dedicated and personalized attention to every case at our disposition. We Practice in Every Immigration Court in the United States and its Territories.
REQUEST YOUR FREE CONSULTATION NOW
SE HABLA ESPANÓL: Llame para una consulta (678) 675-0395
REPRESENTATION WITH ZEAL AND
INTERGRITY
Immigration*
Citizenship* Employment* Appeals*
Deportation* Family
Based Visa* Asylum*DACA* Tarjeta Verde*
Solicitud de Ciudadania* A Extencion Provisional
Asylo*I-601A* Accion diferida para jovenes
indocumentados* El numero de suguro social y el
PERMISO DE TRABAJO*
A GOOD IMMIGRATION LAWYER MAKES A GREAT DIFFERENCE CALL 678 675 0395 TO SPEAK WITH A LAWYER
Innocent Law, LLC
Contáctenos: Si tiene alguna pregunta, o si desea más información, por favor deje su nombre e información de contacto. PRACTICAMOS SOLO LEYES DE INMIGRACIÓN EN GEORGIA
 -Primera Consulta Telefonica:        GRATIS
 -Telefono: (678) 675-0395
Aneneba Innocent Akufor: Abogado
Officina:5725 Buford Hwy,Suite 215 Doraville, GA 30340
PERMISO DE TRABAJO

TARJETA VERDE

INMIGRACION FAMILIAR

ASILO

NATURALIZACIÓN

VISA U,

y mucho

 

más
SEEKING JUSTICE FOR YOU EVERY TIME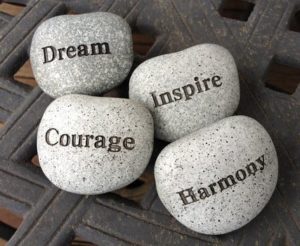 Send Us A Note from our Contact Us page or call 678 675 0395 for a Free Phone Consultation.ACHIEVING YOUR DREAM IS JUST A PHONE CALL AWAY